The Whisper
* All tours are private, we don't mix groups of people.
* Leave from Puerto Aventuras.
* Snack, drinks, beer, tequila or wine are included.
* The ship is equipped with all the services including water, bathroom, kitchen and electricity.
* We are aware and comply with all the regulations regarding COVID measures.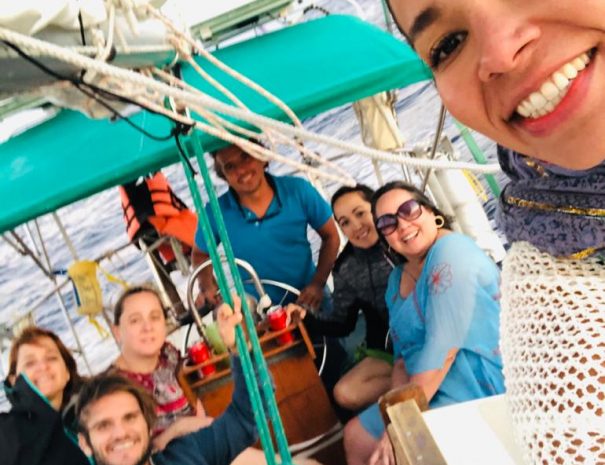 So happy to finally get out in the blue ocean, on a perfect windy day.